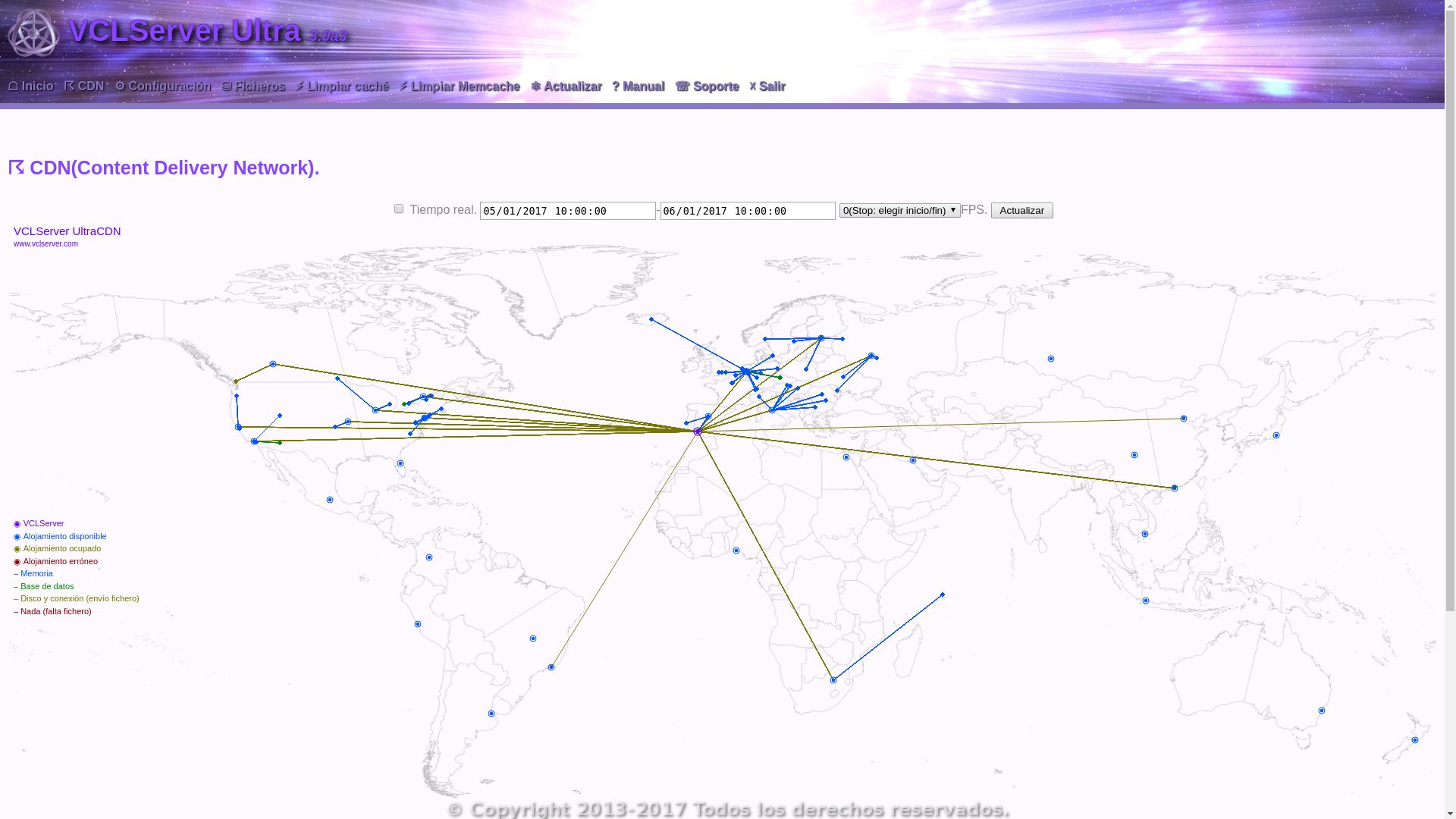 Thanks to the ability to manage an unlimited number of
VCLServer UltraCDN lodgings is the most powerful CDN today
making loading your pages fast. This speed improvement is detected automatically by the search engines making their pages are assigned better positions so that it becomes an essential SEO tool within the current competitive framework.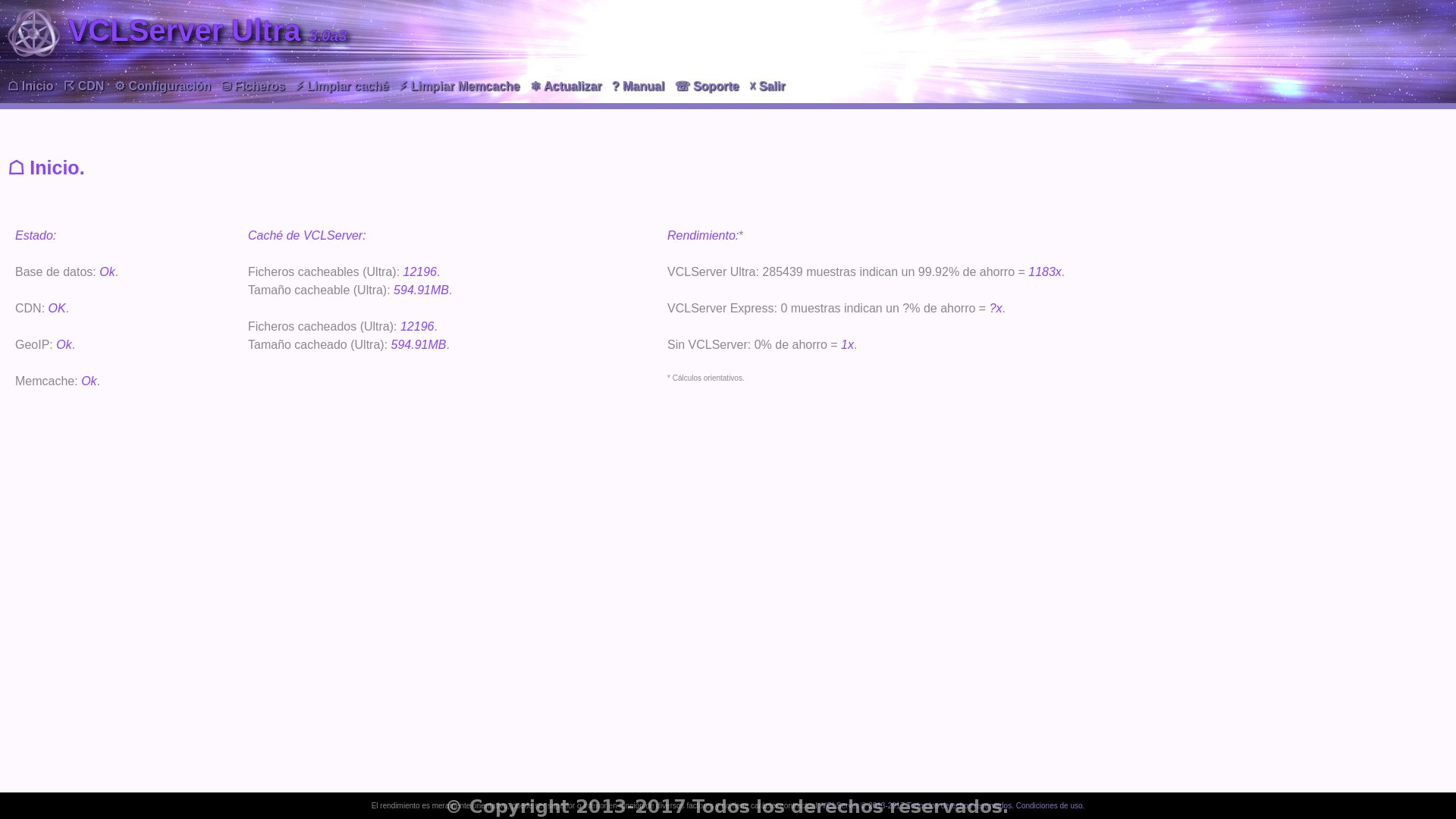 In addition VCLServer UltraCDN does not require you to specify each of the files to cache from the PHP code, simply write at the beginning of your PHP scripts the following line:
<&quest;php include_once("vclserver.php"); >
And then write at the end of your PHP scripts the following:
<&quest;php vclserver_stop(); >
Usually PHP scripts contain the common data in a header file and a stand-alone file. If you include the first line at the beginning of your header file and the second line at the end of your footing file, Completely forget about VCLServer since you will be responsible for Of all automatically, making its use almost transparent to the developer.
And if you want, you can also disable automatic file caching and use vclserver() function to cache the files in an explicit way.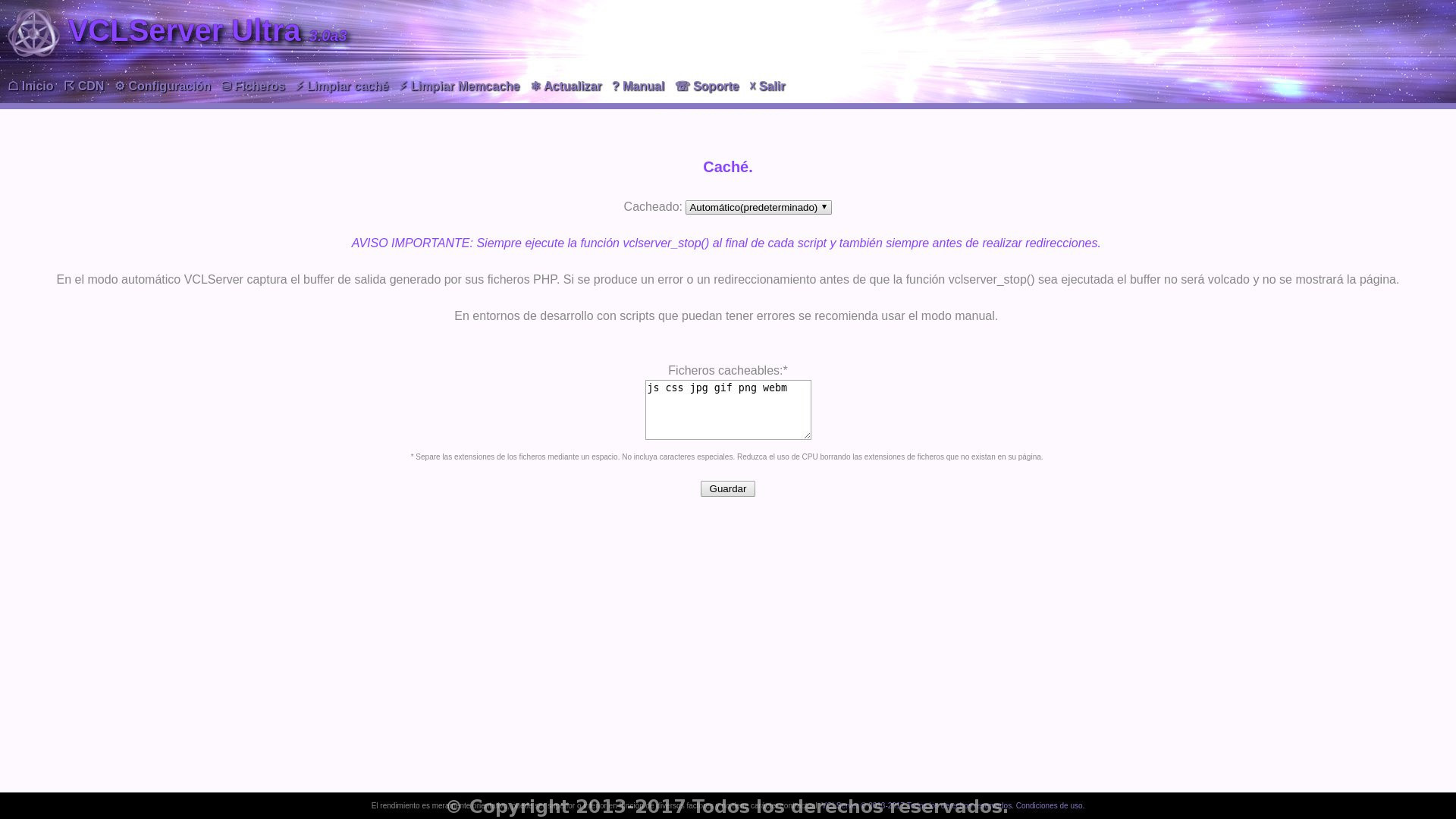 Some of its most remarkable features:

• Multiply by 300 the bandwidth of your server.
• Reduces the need for hard disk usage by 99.67%.
• The web pages become ultra fast.
• CDN without lithology facilities.
• It improves even more the positioning in the search engines.
• It saves more time and costs.
• Transparent for the user and for the developer.
• It is even easier to use.
• ...

So that no one is left without users who purchase VCLServer Ultra or some version of VCLServer UltraCDN tests during the year 2017 will be automatically updated to the definitive version of VCLServer UltraCDN without additional cost .
The discounts on the trial versions are impressive!